Turkey Red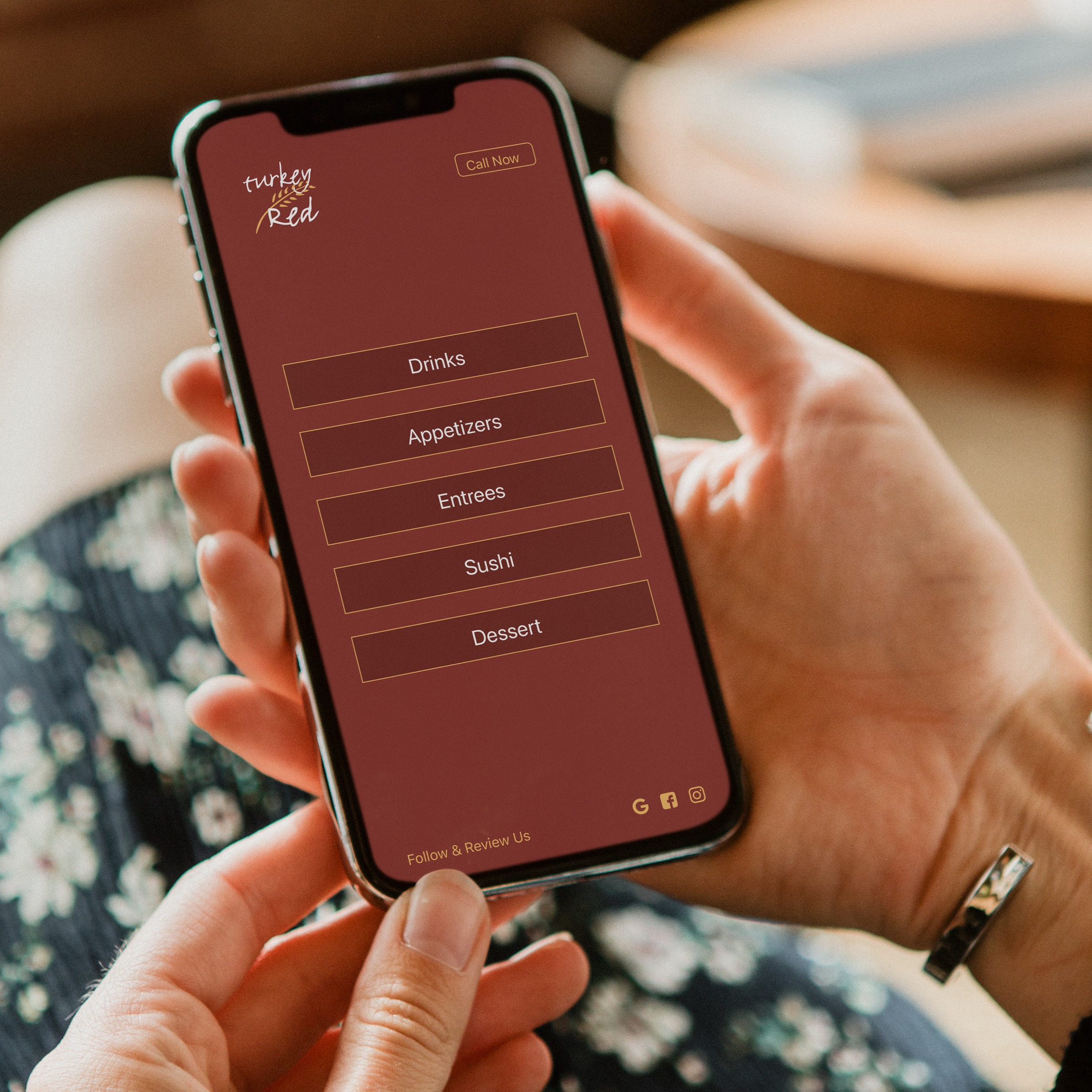 Turkey Red, a hometown favorite restaurant in Palmer, Alaska, prioritizes local and sustainable practices, as seen in their use of fresh ingredients and well-used physical menus. With no digital menu, the wear and tear on their menus became an issue, and it was up to us to solve it.
In an effort to reduce plastic waste, Turkey Red had been printing their menus on standard paper instead of conventional, durable materials. However, this design did not reflect the quality of their food. To address this issue, the Alopex team proposed creating a mobile formatted digital menu that could be accessed through QR code plaques placed on each table. In addition, sourcing durable, recyclable materials for any physical menus with a refreshing redesign. This solution would not only improve the look and feel of the menu, but also minimize wear and tear to align with Turkey Red's commitment to sustainability. By incorporating technology and eco-friendly materials, Turkey Red could better showcase both the quality of their food and their values.
We started by working with the client to create a consistent menu style. This involved heavy copy editing to make the menu more customer-friendly, carefully considering the placement of menu items to establish a more effective pricing logic. We also reached out to the local suppliers of Turkey Red to gather logos and create scalable graphics for digital and print use.
Our team then designed and developed a lightweight digital menu system that could be easily updated. Additionally, we sourced biodegradable, waterproof paper with PiP Printing in Anchorage to print all physical menus.
The result was a menu that accurately reflected the quality of Turkey Red's food and values, enhancing the customer experience and building brand loyalty.
Services: SEM, Custom Websites
Are you ready to see your project on this list?