Alaskanisms iOS Sticker Pack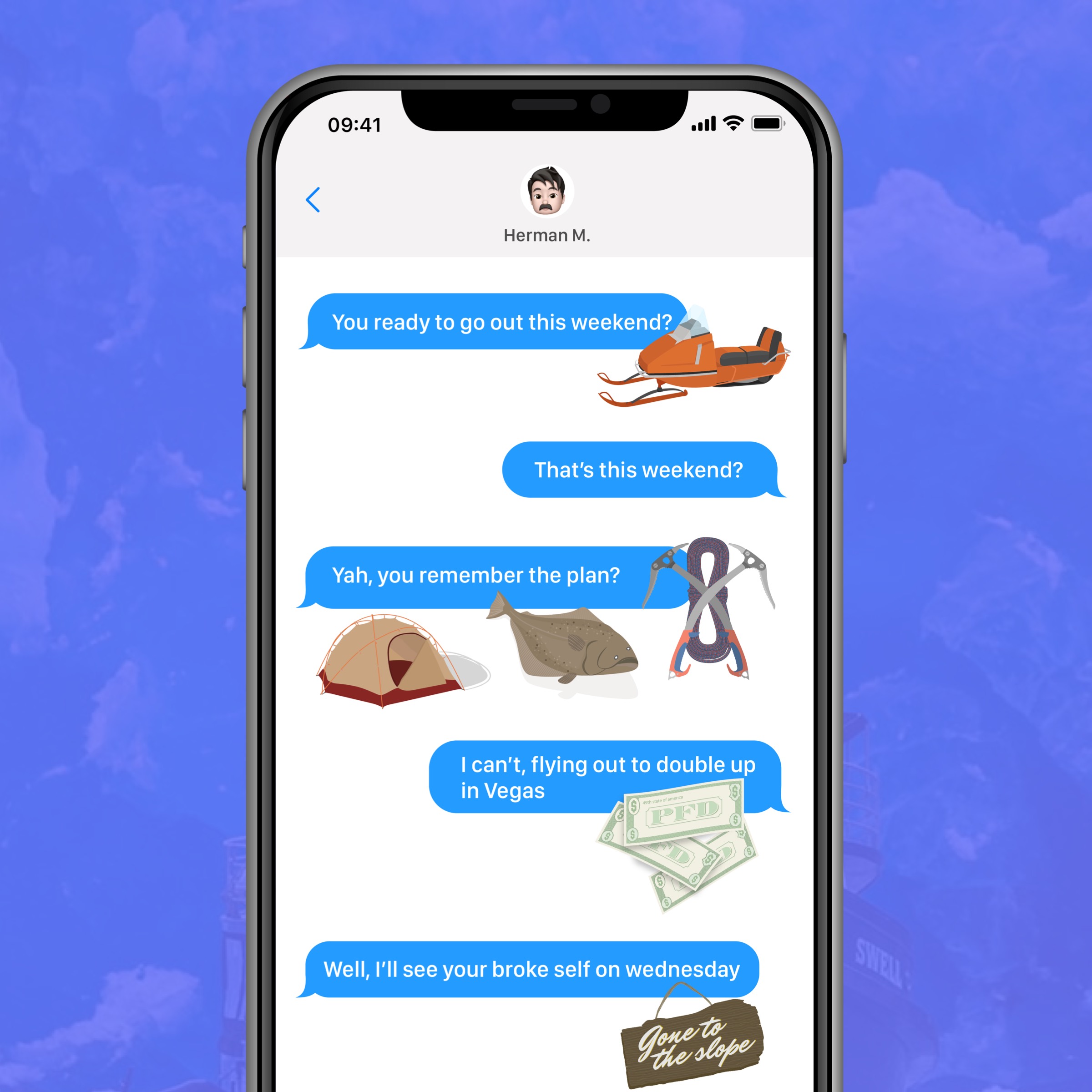 Alopex's "Alaskanisms" was an experiment that utilized iOS's sticker pack system as a unique way to increase brand awareness and engagement among users, while also allowing our team to explore the potential of the platform.
When iOS stickers were launched in 2016, Alopex saw an opportunity to explore the potential of this new platform. We created "Alaskanisms", a unique sticker pack that functioned similarly to emojis in chat and was available for purchase through the Apple App Store. This experiment allowed our team to gain valuable insights into the use of stickers as a marketing strategy, paving the way for future opportunities for brands to increase engagement and expand their reach.
Our team brainstormed several ideas for graphics inspired by Alaska's unique culture and idioms, with the goal of creating a sticker pack that would resonate with users and increase brand awareness. One of our designers, Zane Ogle, illustrated each of the icons, ensuring they were eye-catching, visually appealing, and relevant to Alaska's culture. Once the illustrations were complete, our in-house development team packaged the sticker set and submitted them to the Apple App Store for purchase.
Alopex's experiment with iOS stickers proved to be a huge success. "Alaskanisms" reached #7 on the Apple App Store within a few days of its release, ranking alongside companies like Disney. As a result, we went on to develop another sticker set, "Nora the Wingbear". By taking a risk and experimenting with new marketing channels, Alopex was able to achieve great success, proving the value of taking a creative and innovative approach to marketing.
Services: Logo & Branding
Are you ready to see your project on this list?