K2 Aviation & Rust's Flying Service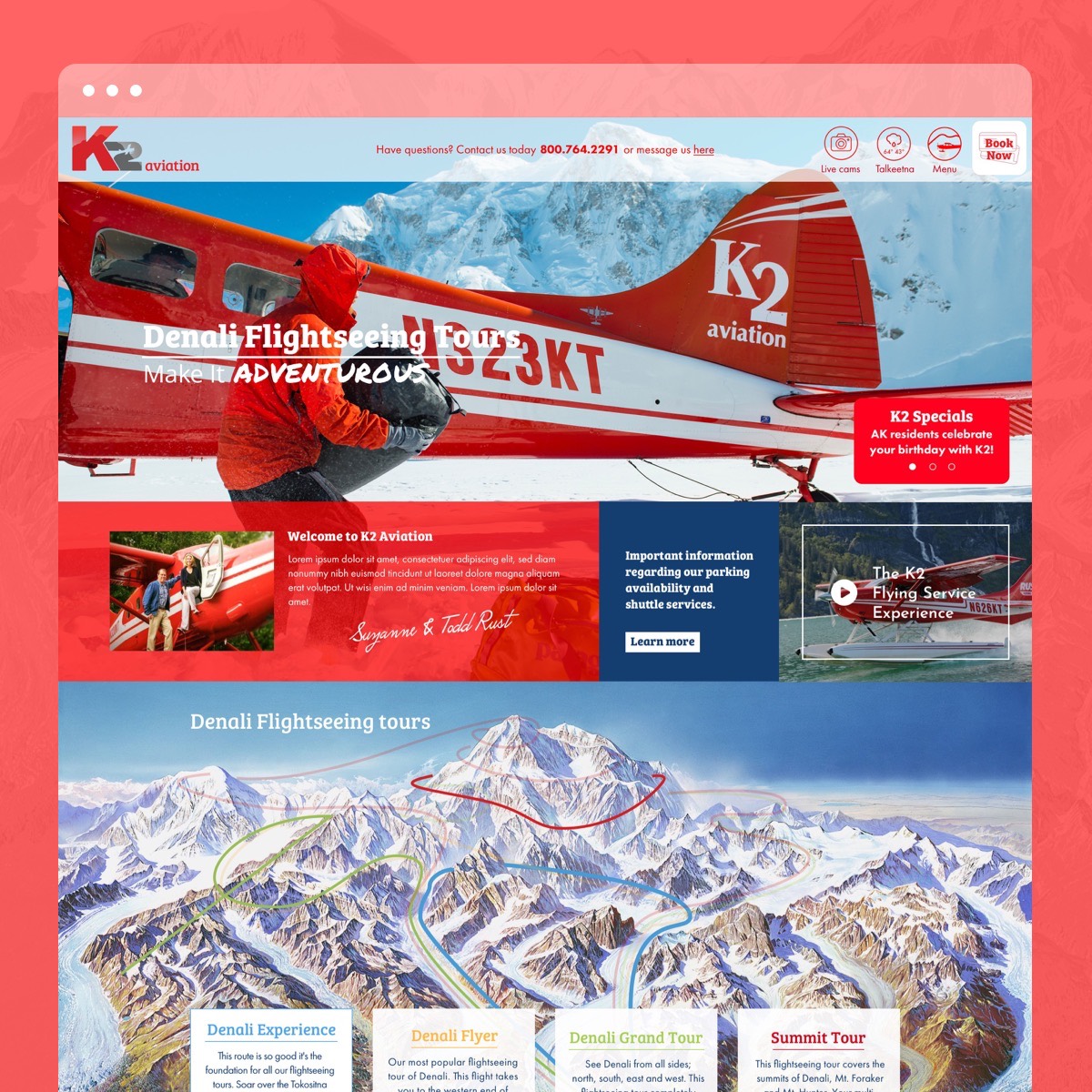 After modernizing their brands and websites, sister companies K2 and Rust's entrusted Alopex to manage their Google Ads. Our work has streamlined their advertising efforts, leading to increased spend efficiency and improved results.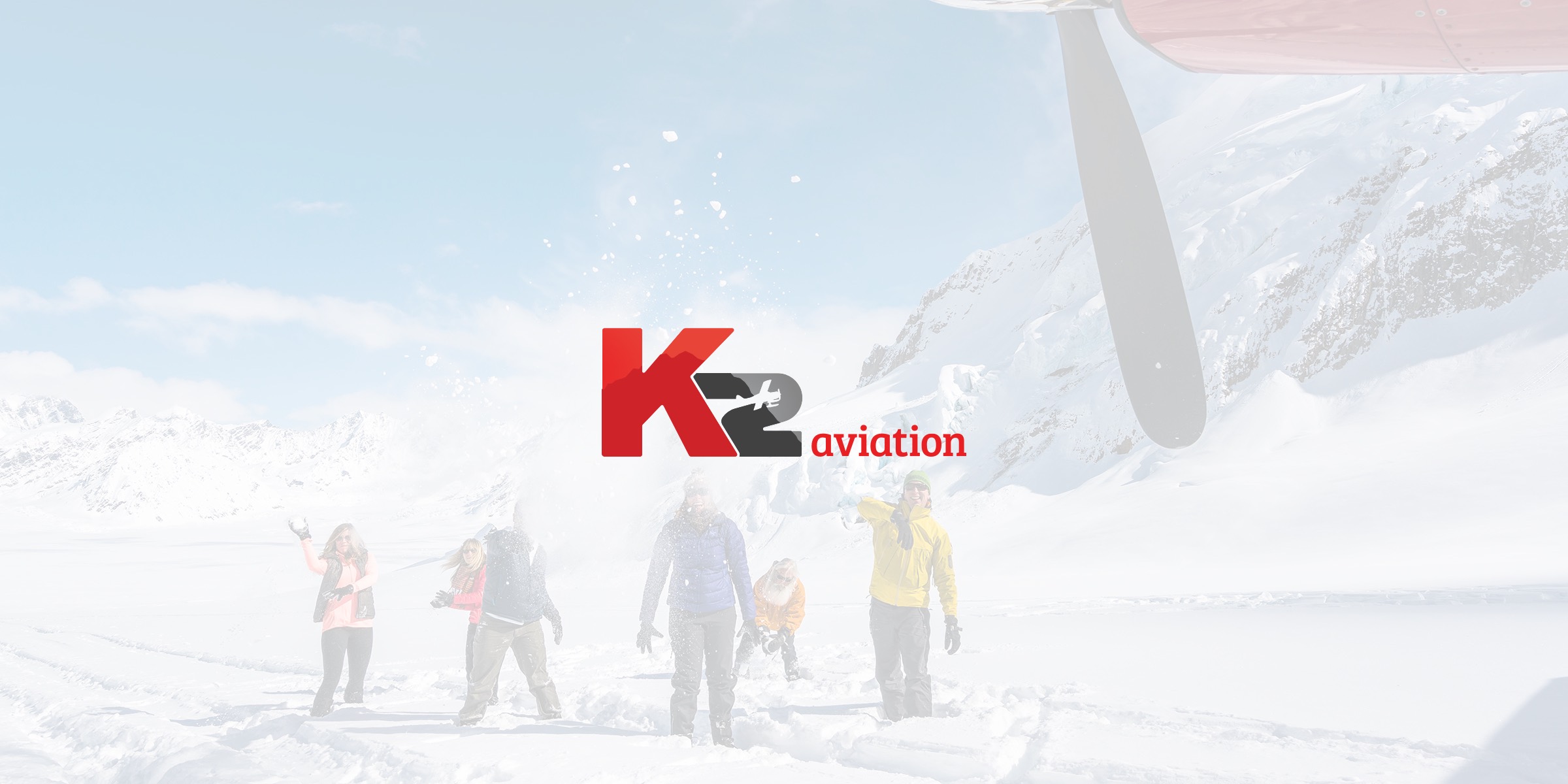 Alopex has a strong, long-lasting relationship with K2 and Rust's. Throughout our partnership, we've worked hard to modernize both brands and websites, laying the foundation for the eventual success in search engine marketing. Our efforts have helped position both K2 and Rust's as leading brands in the flightseeing and air service industry in Alaska and set the stage for continued growth and success. Our relationship with K2 and Rust's is a testament to the impact that comprehensive, forward-thinking branding and website modernization can have on a company's online presence and overall success.
Handling both budget allocation and ad content creation, our team began with extensive research to identify each company's target audiences and locations — a crucial step in ensuring the right message was being communicated to the right people. With the target audiences and locations defined, we created and tested initial ad sets with a controlled ad spend to gather data and refine each campaign. Ongoing improvements, including building new campaigns, adjusting bids, and testing new ideas, were made to drive even better results for K2 and Rust's.
Our efforts allowed the companies to reach their advertising goals effectively, resulting in an incredible ROI.
29x return on ad spend (ROAS)

Remarketing campaigns with as high as 100x ROAS

Click-through rate as high as 30%, breaking industry standards with a good result being 4%

Highly targeted ads leading to a lower cost per result with a yearly ad spend of under 30K and resulting in over 700K in revenue

Ongoing success due to the trust established with the client

Ads placed at the top of the page up to 71% of the time
Services: SEM, Custom Websites
Are you ready to see your project on this list?