MTA Business B2B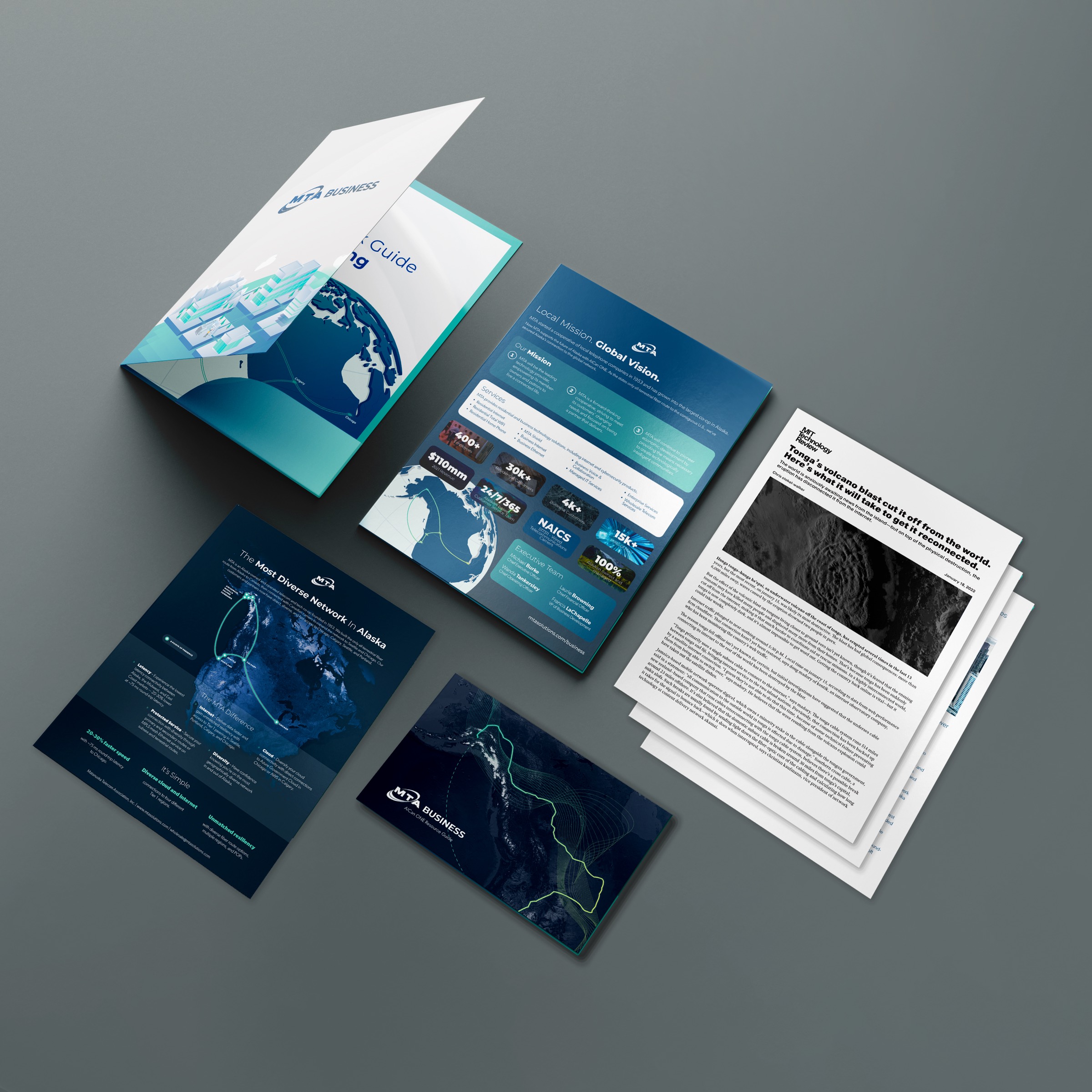 MTA Business offers enterprise solutions to large companies across Alaska, and with a target customer base of large enterprise entities, they rely on cohesive and professional brand presentation. Alopex worked with MTA Business to curate the correct content across identified mediums and campaigns, using ABM strategies and B2B efforts to ensure that the brand was presented smartly and effectively to their target market.
MTA Enterprise offers customized business solutions for companies of all sizes, leveraging their lightning-fast AlCan ONE fiber network and extensive in-state network to keep Alaska businesses reliably connected to customers around the world, with a focus on member-owned values and helping businesses keep an eye on their bottom line.
To effectively promote MTA Business' enterprise solutions, Alopex used a targeted approach to messaging that was tailored to each individual account or industry. By doing this, we made sure that the content we produced was relevant and engaging, which helped to increase the effectiveness of MTA's marketing efforts.
We also incorporated bright, speed-focused colors into our designs to highlight the appeal of MTA's lightning-fast terrestrial fiber network. This is a key selling point of MTA's services, so we wanted to make sure it stood out visually.
We created a range of print and digital marketing materials, such as sales packets, one-sheeters, network guides, and rack cards. These materials were designed to clearly communicate MTA's solutions and services to potential customers. We also produced highly-targeted commercials that promoted MTA's different products and network expansions, which helped to increase brand awareness for the company.
Through a combination of targeted messaging, eye-catching design, and effective distribution, Alopex was able to help MTA Business successfully reach its target market and grow its customer base.
Services: SEM, Custom Websites
Are you ready to see your project on this list?